Tribute to some of my greatest moments (not that there was much greatest moment to be cherish anyway...)- Dull life huh??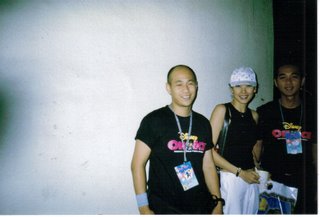 Photo: Me with my favorite "babe" Nasha Aziz and Faisal- The time working as Mickey's crew @ Disney on Ice tour- 2003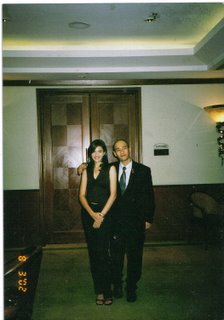 Photo: This is with another babe by the name of Claire in 2002, during one of the ball night. This babe I came to know in theatre production day where she was a main cast and me, was just a one few liner extra plus behind the curtain guy...Am I slapping myself uploading too many "beauty & the beast type of photos"?? Haha!! I just love me...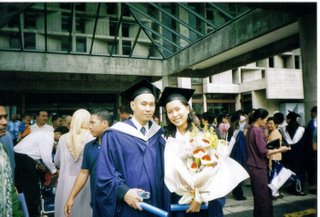 Photo: This year is I guess the proudest moment for my parent BUT not for me as it was tentamount to me walking away from freedom (people who knew me know how I live my varsity life). Yes the year is 2003 and it was a graduation day. And the babe beside me is the 6th member of pussycat dolls- as in literally "pussycat" doll:) Haha...OK, she is also one of my favourite babe, nevermind the pussycat story...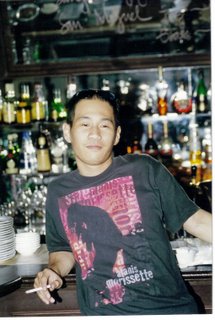 Photo: Last but not least, this photo is taken in La Bodega ( currently my favourite wednesday's evening place where the best jazz band is playing) in 2001. I think this outing was with two friend of my whom is now slave to P&G- OTC & YikHun